Best sales of Etsy Winter season 20/21 were... Felted knittings and crochets!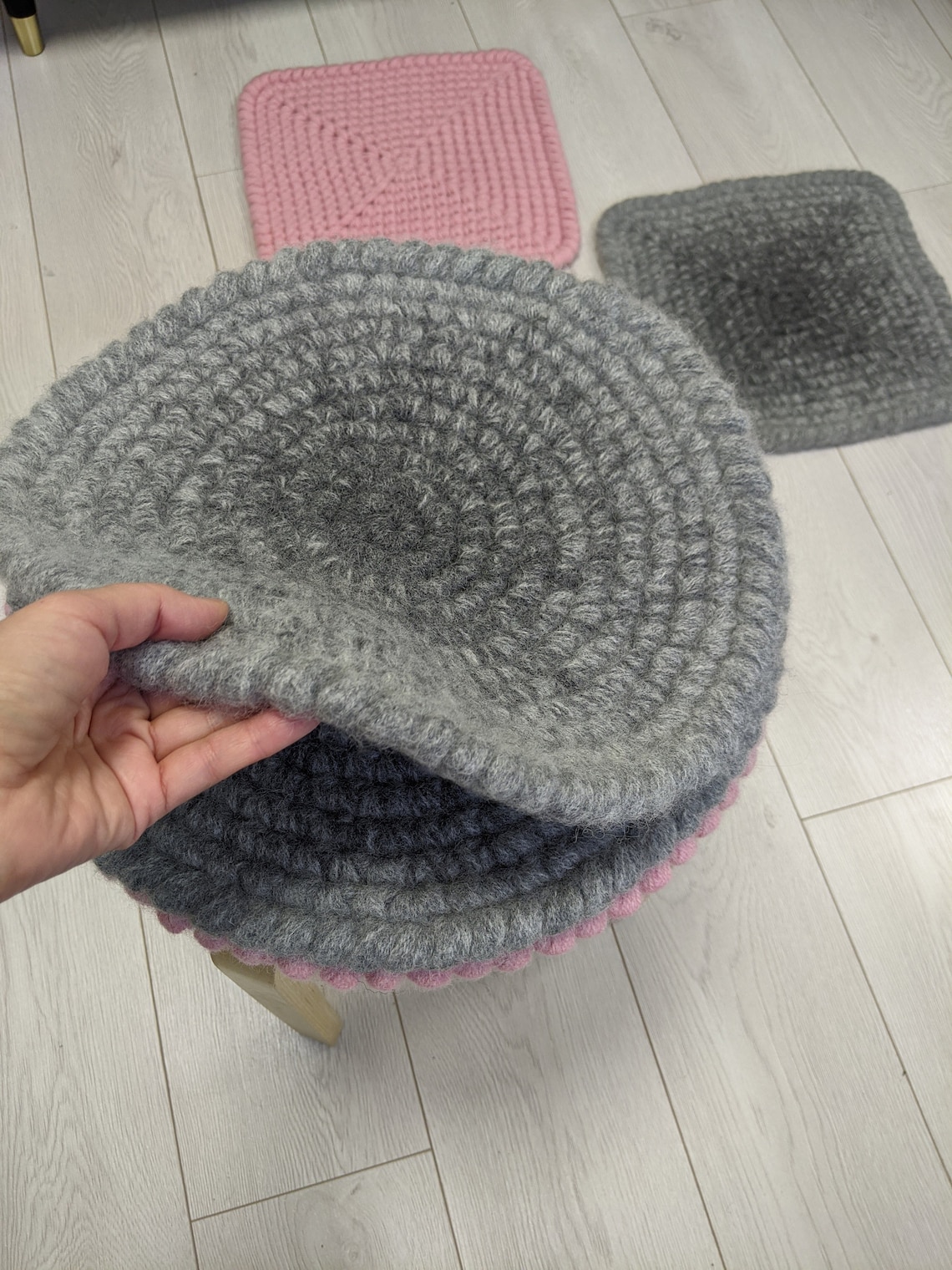 Almost of my blog readers are searching for ideas for their projectst,so I offer perfect yarn for such knittings - Wool yarn for felting
I tried various yarns, and selected this - spun in Lithuania, thin, gives an opportunity to mix colours, makes very beautiful feltings. Yarn is thin, so I use few balls at once - 3 for knitted leg warmers, 7-8 for chair pads and even 10 for rugs. Felting is easy -
1. stroke a bit in hot water with soap,

2. wash in washing machine short cycle (20 min) in warm water 40°C.
3. dry flat, iron with a steam.